At the start of every year, the to do list grows and you (or well, I) always seem to write down, 'do something new, push yourself'.
So I am. From September 2015 I will now be writing a page of Q Magazine each month. I've always found expressing myself ok on air, but as soon as you put pen to paper it's a different kettle of fish altogether.
My gemini-meandering-mind flitted into day dreams of being a writer, of sitting at a big desk with a bright lamp on, whiling away the hours tip tapping away on the old Underwood.
Reality arrived in me sitting up late the night before deadline (nothing changes) eight coffees in hand, but I LOVED every moment of it.
From researching records and times and places, a whole new world has opened up to me.
Thanks Q Magazine.
Now. Deadline 2 is coming.
Dammit I've run out of milk.
Here's an excerpt. I can't put up the whole thing because, well, let's save PRINT.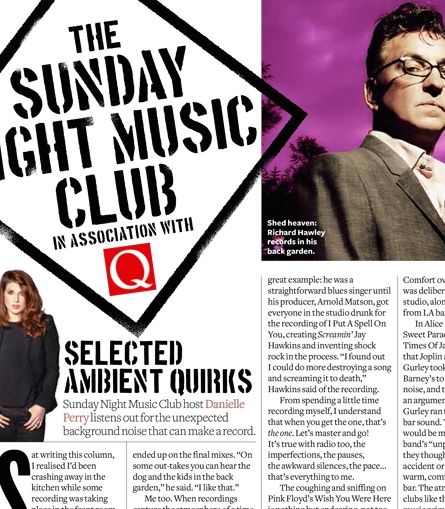 And here's a record I wrote about in the piece, in Q Magazine, out now.
Tweet